Product Reviews and KOL Summary
Here's What Filipinas are Saying About Kérastase
Looking for a new personalized hair and scalp care routine? See what these Filipinas have to say about the Kérastase Rituals and try it for yourself!
There is a certain pride in keeping your hair soft and scalp healthy. In order to achieve this, a hair and scalp care routine is a must to ensure that your crowning glory stays as gorgeous as ever. Before you build a ritual, you first have to search for the right professional hair care products to help you start your hair and scalp care journey.
Kérastase offers an extensive line of luxury hair and scalp care products that can resolve every Filipina's concerns. Find out what some think about the Kérastase treatment and how it helps them with their hair and scalp woes.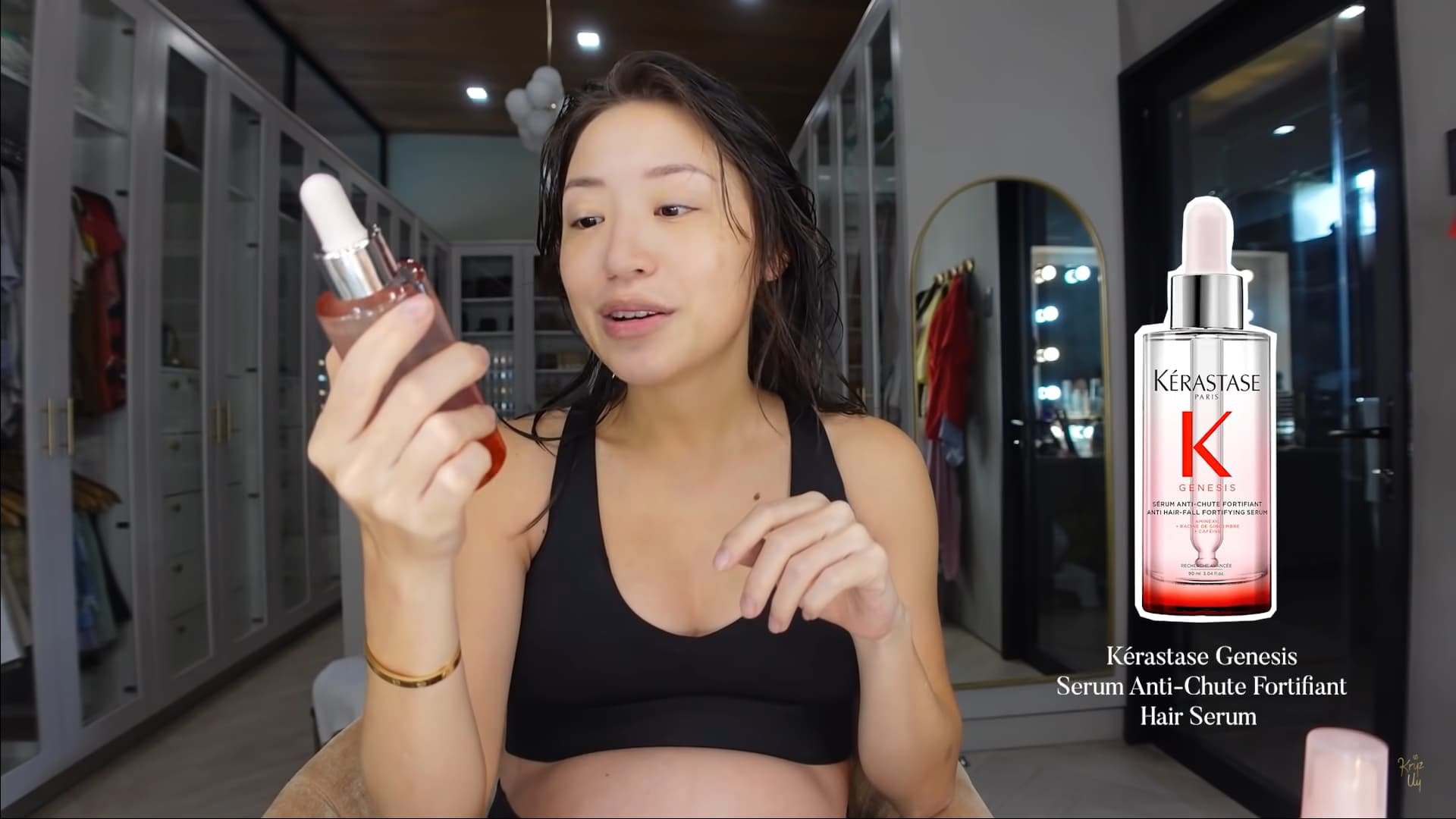 Kryz Uy, a Cebu-based content creator, is known for her life, style, and travel videos on YouTube, where she now has over 900K followers. In one of her most recent videos, Kryz shares how she takes care of herself before their Baby #2 comes out. Besides doing skin care, she stresses on the importance of having a hair care routine—with the Kérastase Genesis Serum at the forefront!
"I really feel like when I apply this to my hair, I'm being so good to myself, I'm really taking care of myself. [...] Hair care is just as important as skin care."
▶️ Link to Video: Prepping Baby's Nursery (finally!), Swimming Class, Extreme Nesting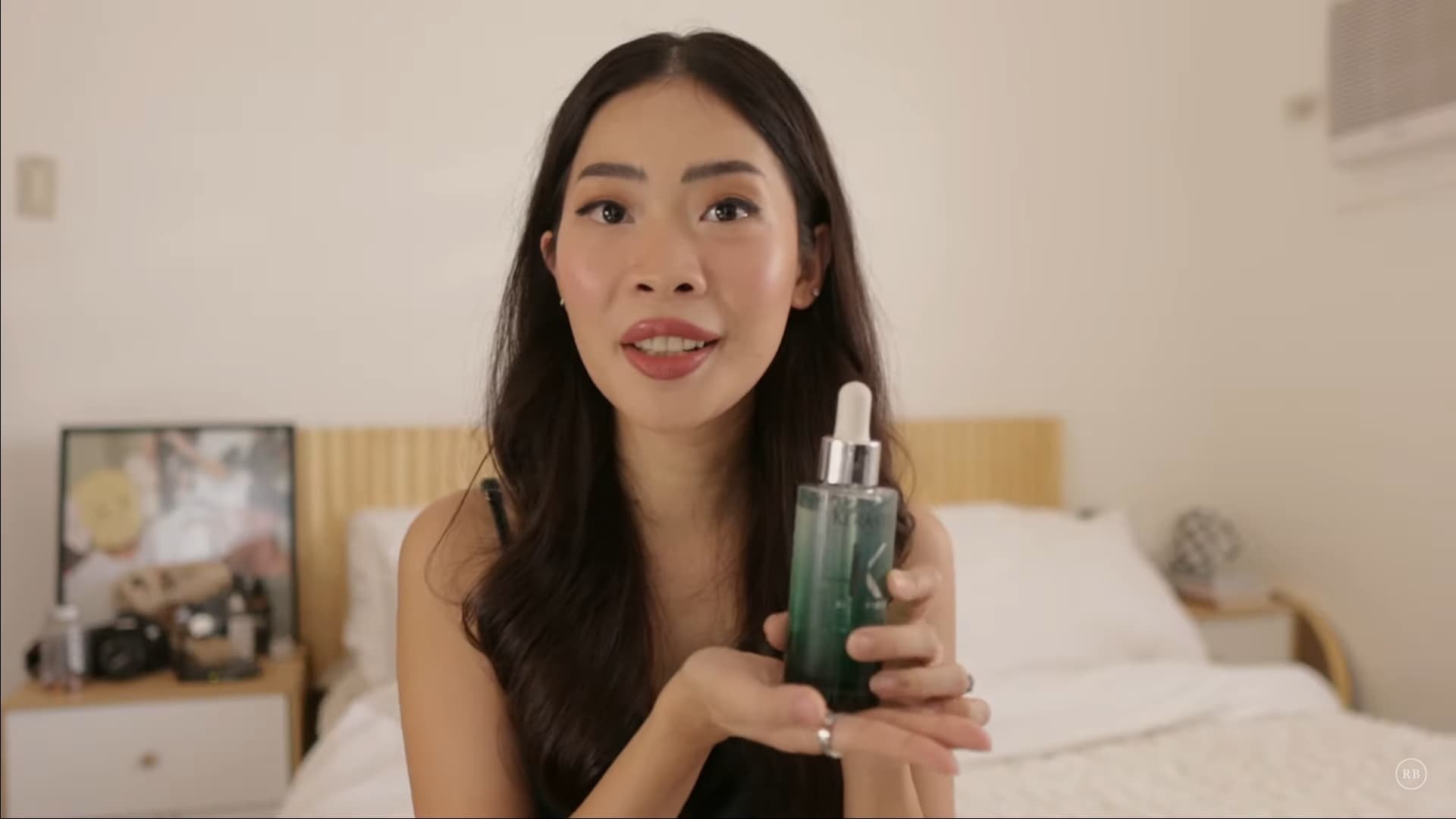 Rhea Bue addresses her dry hair and itchy scalp with the Kérastase Potentialiste Universal Scalp Defense Serum. With the serum's ingredients, including probiotics that manage the scalp's natural biome and vitamin C that neutralizes everyday aggressors, she's found a new favorite to keep in her self-care arsenal for a healthy, no-itch scalp.
"Now, I am more confident to have longer hair 'cause I know how to
take good care of my hair, and of course, my scalp."
▶️ Link to Video: Wedding Series: My beauty preps + our wedding rings 🥺💍 | Rhea Bue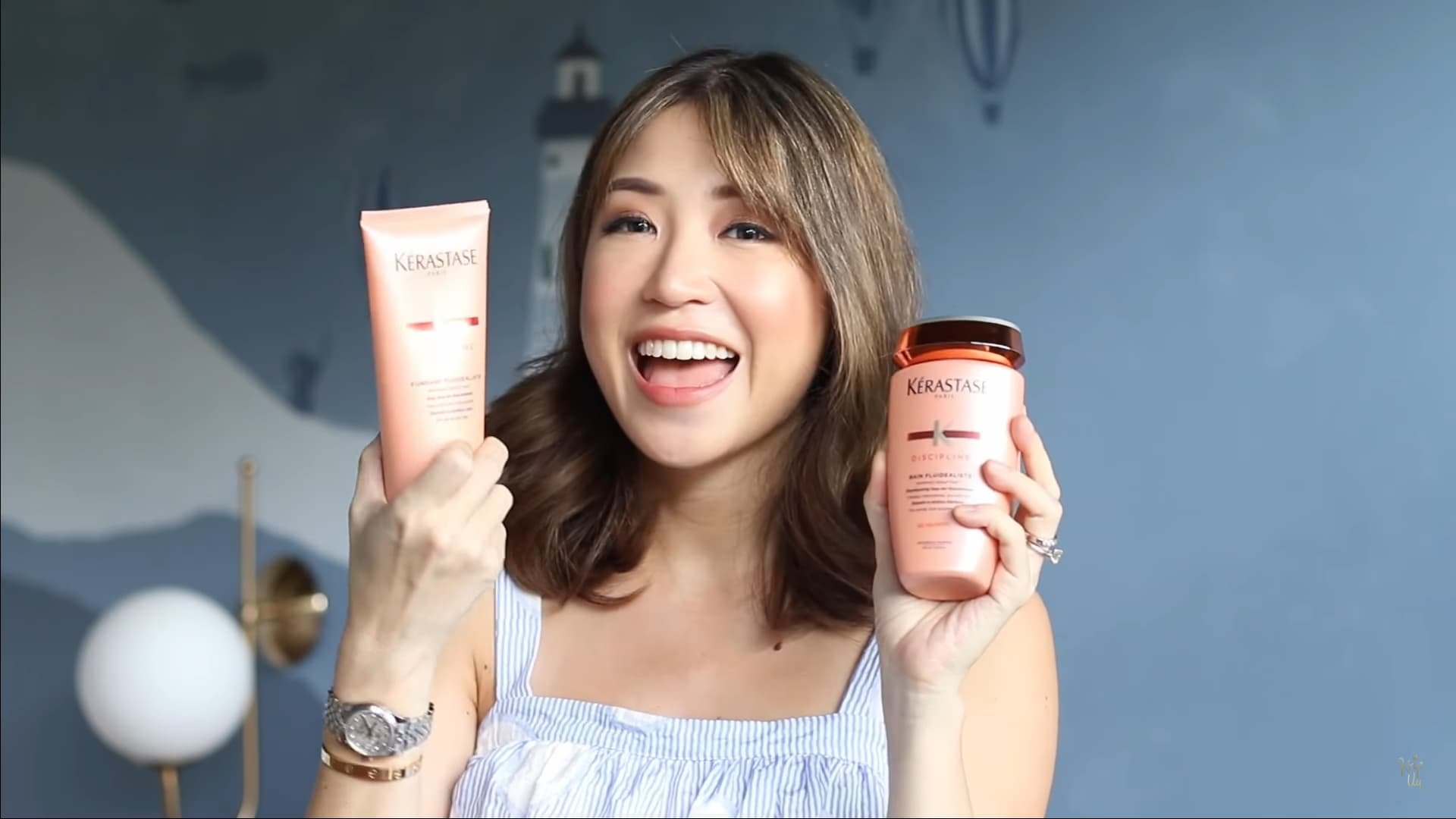 With a job that requires her to be on camera, Kryz's hair often gets colored and heat-styled for various occasions. But despite it all, she's achieved luscious and frizz-free hair, thanks to the products in the Kérastase Discipline line.
"I've never been able to air dry my hair without it poofing up like a ball
until I met the Kérastase Discipline line. It's actually really amazing!"
▶️ Link to Video: CURRENT OBSESSIONS: hair care, sneakers, milk tea! | February 2020 Faves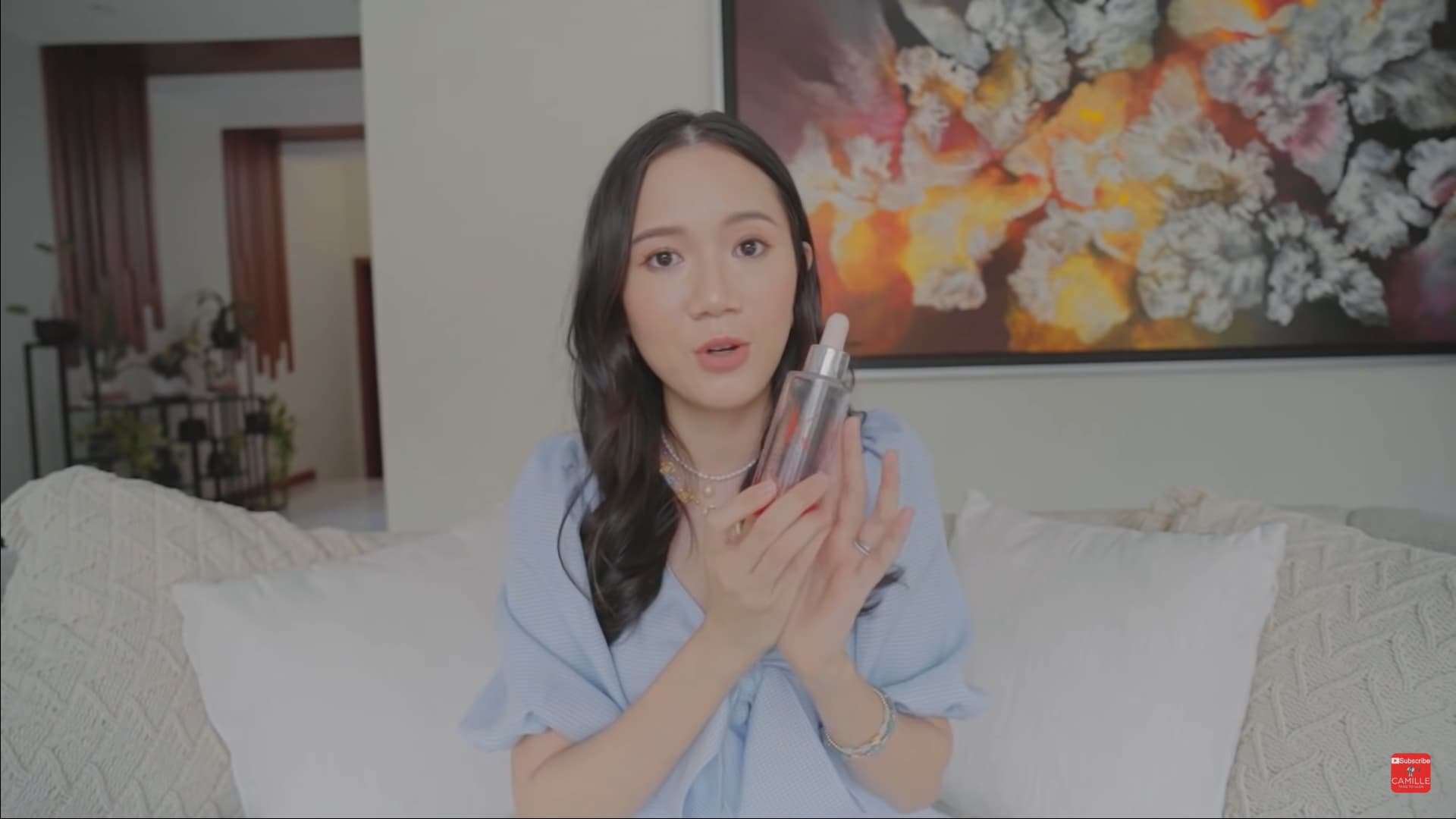 Camille Co is another Filipina content creator who established a name for herself in the beauty and fashion industry. In her video, she shares using the Kérastase Genesis Anti Hair-Fall Fortifying Serum and how it's gotten her results after continued use. As a firm believer in the brand, Camille elaborates on the serum's effectiveness in reinforcing hair and scalp strength and preventing postpartum hair fall.
"I plan to keep using it because I just feel like my hair is really healthy,
and I see results. And also, it smells amazing!"
▶️ Link to Video: Empties: Beauty Edition | Camille Co
Ruffa Gutierrez
"I started using the Kérastase Genesis Anti Hair-Fall Fortifying Serum when I noticed hair fall from stress, heat styling, and sun exposure. I use the serum every night because the texture isn't sticky, it smells so good, and it's sulfate-free."
Camille Co
"I just massage the Genesis serum every night onto my scalp before going to bed to lessen and prevent hair fall. It's easy to use and smells amazing too!"
Phoemela Baranda
"After just a few days of trying, I felt the instant soothing relief and extra healthy bounce."
Vanessa Matsunaga
"I've been using the Genesis serum every night for months now, and I absolutely love it. It leaves the hair smelling so good, lush, and the hair fall under control."
Zowie Palliaer
"I've been using Genesis by Kérastase for a few weeks now, and I've seen a huge improvement in the amount of hair that coats the white tiles throughout the house. I can't recommend this range enough for fellow shedders."
Marie Lozano
"I go through cycles of intense hair-fall, especially when I go through hormonal changes, stress + my constant heat styling, sun, and seawater exposure. I started using Kérastase's Genesis range then added the anti-hair fall serum to my routine."
Danie V
"The Genesis Scalp Serum from Kérastase helped break the fall and is now making my hair and scalp healthier and stronger. It's so easy to use, plus it smells so luxe!"
Michelle Gomez
"I found the Kérastase Genesis Serum. With just two weeks of use, I can definitely see the difference. There's much less hair in my brush and my pillow FINALLY!"
Loradoel Tubio
"I was introduced to Kérastase's Anti Hair-Fall Fortifying Serum. It's their best-selling product which delivers results in a professional yet luxurious way, as a solution to hair fall."
Project Vanity Reviews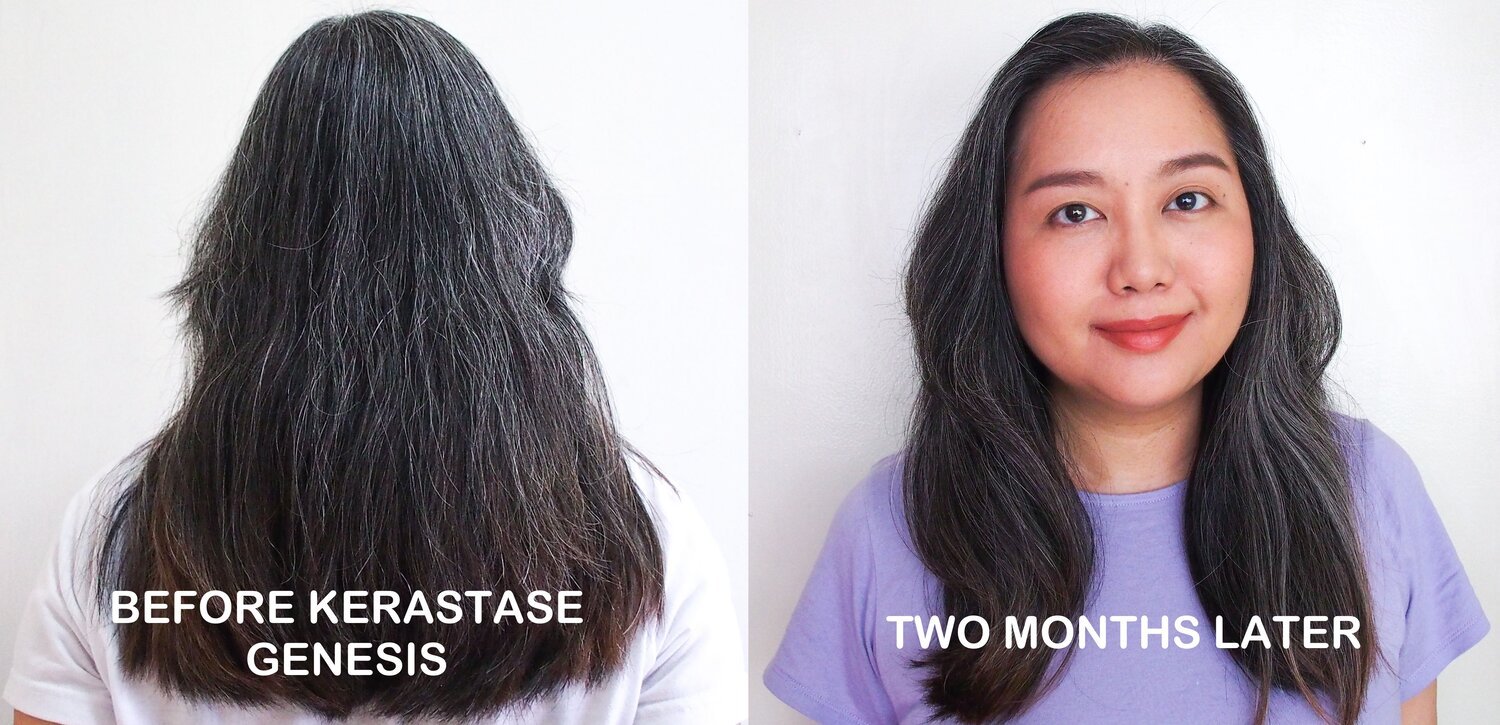 What's worth investing in from the Kérastase Genesis Anti-Hairfall line
In this review blog, Project Vanity writer Katsy Faustino shares her experience with Kérastase Genesis line, specifically the conditioner, hair mask, serum, and blow-dry fluid. After two months of use, you can see visible results with more manageable and less frizzy locks. These Kérastase products helped nourish and strengthen her scalp, minimizing hair fall.
Click here to read the full article.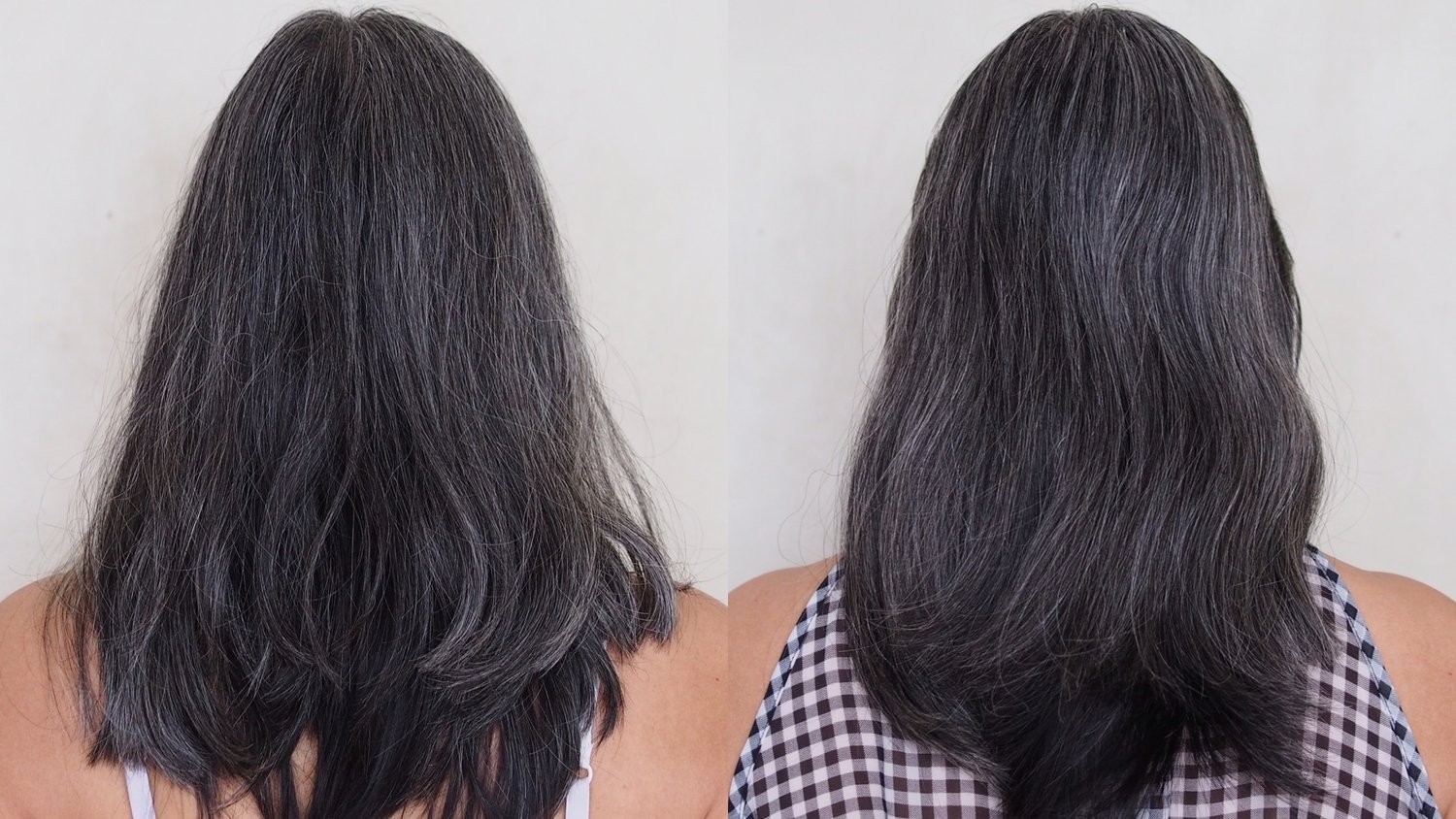 Trying out the Kérastase Discipline Fluidealiste Anti-Frizz Masque Hair Ritual on my grey, frizzy hair: Did it work?
With the Philippines' hot and humid weather, frizz is almost a part of every Filipina's hair problem. In Katsy's new review blog, she takes a deep dive into the Kérastase Discipline Anti-Frizz line and tests its promise of smooth, soft, frizz-free, and easily manageable hair. After using the Anti-Frizz Hair Ritual, which consists of the Fluidealiste Shampoo, Maskeratine Mask, and Keratin Thermique Blow-Dry Primershe, you can marvel over the instant and lasting smoothing results from the treatment.

Click here to read the full article.
Start Your Hair and Scalp Transformation
Taking care of the hair and scalp is an important part of a self-care routine everyone should start. Kérastase offers professional luxury products with effective and lasting results to many Filipina hair and scalp concerns.
Ready to get started? Head on to Kérastase Philippines' online hair and scalp diagnosis tool to know your specific hair and scalp condition and get a personalized care routine to address your crowning glory's particular concerns. You can also check out the Kérastase shop for a list of more of our products and message us on Facebook for more information on how Kérastase can get you started on your hair and scalp transformation.