Never Be Afraid of Falling.
G E N E S I S
84% LESS HAIR FALL
IN JUST 6 WEEKS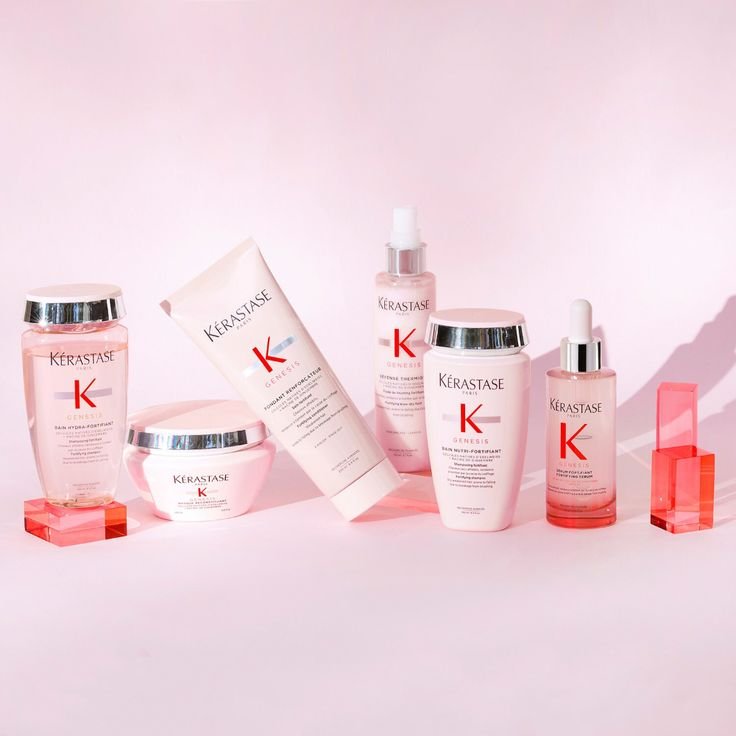 >
Your Anti Hair Fall Ritual
Stronger hair roots & stronger hair fibers, safe for all lifestyles.
Most Loved
Get to know the most loved, best-selling products that are highly recommended by our clients, hairdressers, salon owners, celebrities and influencers. Each unique in their way of correcting, enhancing, and revealing your hair's true beauty.
Discipline Oléo-Relax Hair Oil
Huile Oléo-Relax
This lightweight texturizing hair oil is infused with the Morpho-Oil complex composed of 3 key oils that durably control frizz and humidity-induced volume for unruly hair. It provides 48 hours or 2 days of hair manageability even under 80% humidity leaving hair smooth and frizz-free. This deeply nourishing hair oil, seals moisture into the fiber and ensures hair is sleek, nourished, and smooth from root to tip. It also protects hair from heat up to 230 degrees, making it the perfect heating tool hair primer or sunny day beach partner.
SHOP NOW
Genesis Scalp Serum
Serum Anti-Chute Fortifiant
Daily anti hair-fall strengthening serum for weakened hair, prone to falling due to breakage. Enriched with a potent combination of Aminexil, Edelweiss Native Cells and Ginger Root, the serum improves hair resistance to minimize hair fall and helps to re-anchor the hair follicle more solidly into the scalp while building the optimal environment for future growth. This lightweight non-sticky serum is easy to massage onto the scalp and day after day the serum soothes and reinforces the natural protective barrier of the scalp and lessens hair fall.
SHOP NOW
Nutritive Night Serum
8H Magic Night Serum
This overnight leave-in serum gives a nourishing boost to all dry hair types. Infused with Iris Root extract and a blend of 5 vitamins including vitamin E, this nourishing serum deeply penetrates the fiber over 8 hours for full absorption to restore hair's balanced nutrition levels that was depleted during the day. This lightweight milky-gel texture melts into the hair so you wake up to nourished hair that is visibly softer, easier to style and comb through, with a lightweight satin finish.
SHOP NOW
Bain Prevention
A frequent use shampoo designed as a preventive solution to hair loss. Its unique Systeme Pro-Actif technology helps optimize micro-circulation to reduce hair loss while texturising the fibre for an immediate volumising effect.
Masque Hydra Appaisant
A silicone free mask to hydrate and soothe a sensitive scalp. Ingredients like Rhamnose and Complexe AOX help purify the scalp, treating oily roots, dandruff, irritated and itchy scalp. Hair feels nourished as if renewed.
Masque Extentioniste
A deep restorative mask for weakened hair prone to breakage and looking healthy lengths. Its Creatine R technology helps boost hair fibre to reinforce strands all the way to the tips. Split ends are repaired and breakage is prevented allowing hair to reach new healthy lengths.Hair is left soft, shiny and strengthened.
Densifique Cures
A scalp treatment for women experiencing visibly thinning hair. Combined with active ingredients such as Stemoxydine and Yang Complex, this programme boosts the feel, look and quality of hair. Hair is visibly denser in 90 days*
Nutritive Night Serum
A deeply nourishing, overnight leave-in serum for all hair types. Infused with Iris Root extract and a blend of 5 vitamins including Vitamin E, the serum restores day time loss of nutrients over 8 hours adding softness while leaving no residue on pillow. Hair is more manageable and easier to detangle with an alluring fragrant halo.
Instant Hair Transformation, Lasting Results.
F U S I O - D O S E
IN-SALON EXCLUSIVE
Learn about the signature in-salon service that transforms hair quality in under 5 minutes. Visit our partner salons for your custom-designed Fusio-Dose treatment that will leave your hair more manageable, fuller, well nourished or repaired. Pick your poison we'll fuse it for you.​
Flexible & Freshly Fused at Home.
New - Fusio-Dose HomeLab
Modern women need high performing, top quality and flexible treatments that adapt to their hectic lives. In between your visits to your hairdresser, the new Fusio-Dose HomeLab box includes 4 doses of the award-winning salon-exclusive Fusio-Dose treatment to apply at home. Extend your salon-perfect hair for 4 weeks thanks to individual applications custom-boxed by your hairdresser.
Rendez-vous on our Instagram feed for daily inspiration sourced from all corners of the world.