Unleash Your Full Potential
P O T E N T I A L I S T E
UNIVERSAL SCALP DEFENSE SERUM
POWERED BY PROBIOTICS + VITAMIN C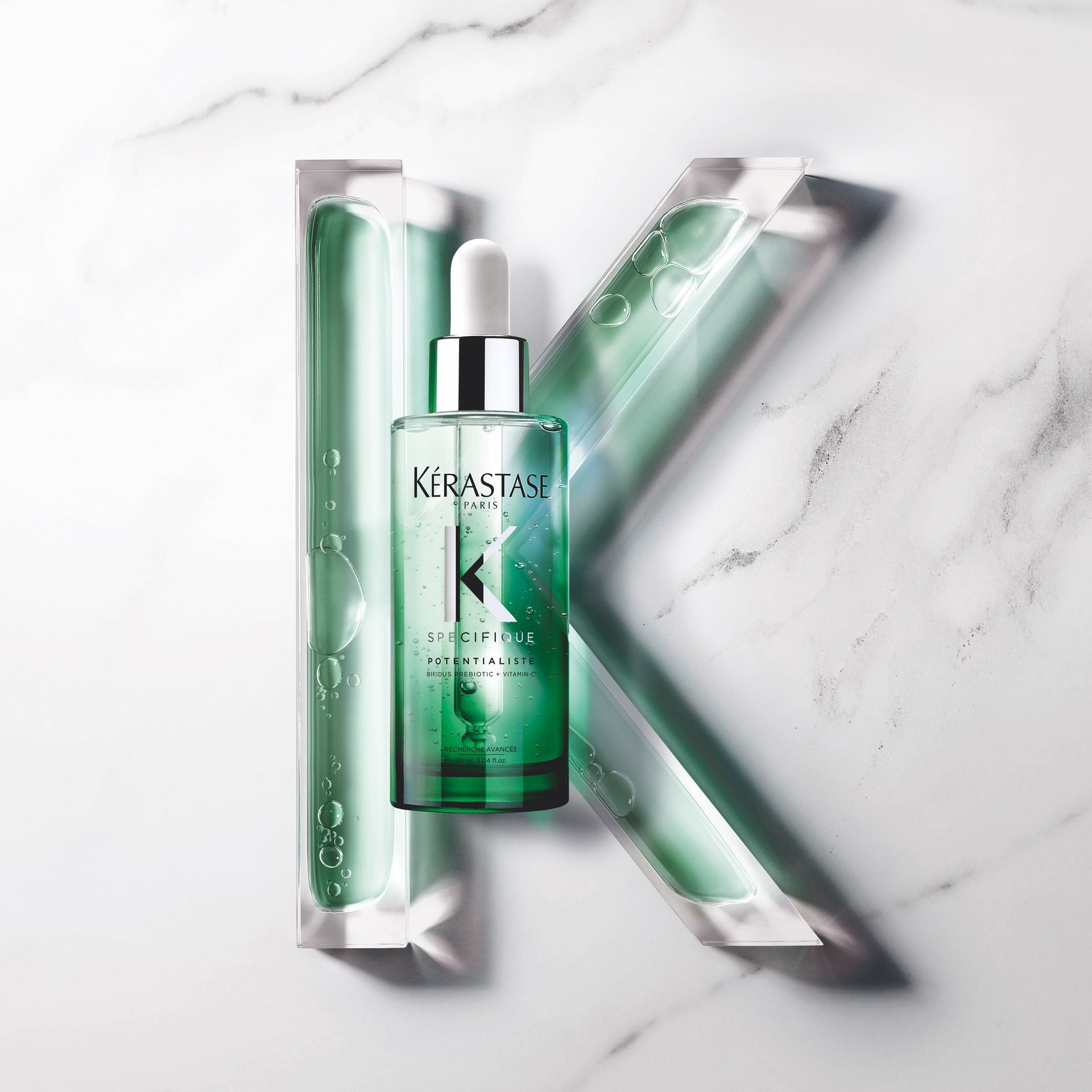 Strong beautiful hair starts with a healthy scalp because hair begins at its roots, within the scalp. Rebalance and defend your scalp against dryness, oiliness or irritations for stronger, healthy beautiful hair.
Most Loved
Get to know the most loved, best-selling products that are highly recommended by our clients, hairdressers, salon owners, celebrities and influencers. Each unique in their way of correcting, enhancing, and revealing your hair's true beauty.
Genesis Scalp Serum
Serum Anti-Chute Fortifiant
Daily anti hair-fall strengthening serum for weakened hair, prone to falling due to breakage. Enriched with a potent combination of Aminexil, Edelweiss Native Cells and Ginger Root, the serum improves hair resistance to minimize hair fall and helps to re-anchor the hair follicle more solidly into the scalp while building the optimal environment for future growth. This lightweight non-sticky serum is easy to massage onto the scalp and day after day the serum soothes and reinforces the natural protective barrier of the scalp and lessens hair fall.
SHOP NOW
Potentialiste Scalp Serum​
Universal Scalp Defense Serum
Universal scalp defense serum powered by 10 billion pre and probiotic fractions and antioxidant Vitamin C. This serum rebalances, revitalizes, and defends the scalp's microbiome, creating the ideal environment for hair that is strong, healthy and beautiful while preventing scalp or hair concerns such as dryness, oiliness or irritations.
SHOP NOW
Discipline Oléo-Relax Hair Oil
Huile Oléo-Relax
This lightweight texturizing hair oil is infused with the Morpho-Oil complex composed of 3 key oils that durably control frizz and humidity-induced volume for unruly hair. It provides 48 hours or 2 days of hair manageability even under 80% humidity leaving hair smooth and frizz-free. This deeply nourishing hair oil, seals moisture into the fiber and ensures hair is sleek, nourished, and smooth from root to tip. It also protects hair from heat up to 230 degrees, making it the perfect heating tool hair primer or sunny day beach partner.
SHOP NOW
Instant Hair Transformation, Lasting Results.
F U S I O - D O S E
IN-SALON EXCLUSIVE
Learn about the signature in-salon service that transforms hair quality in under 5 minutes. Visit our partner salons for your custom-designed Fusio-Dose treatment that will leave your hair more manageable, fuller, well nourished or repaired. Pick your poison we'll fuse it for you.​
Flexible & Freshly Fused at Home.
New - Fusio-Dose HomeLab
Modern women need high performing, top quality and flexible treatments that adapt to their hectic lives. In between your visits to your hairdresser, the new Fusio-Dose HomeLab box includes 4 doses of the award-winning salon-exclusive Fusio-Dose treatment to apply at home. Extend your salon-perfect hair for 4 weeks thanks to individual applications custom-boxed by your hairdresser.
Rendez-vous on our Instagram feed for daily inspiration sourced from all corners of the world.