Kérastase Blog
How to Deal with Itchy and Flaky Scalp in 6 Effective Ways
Taking care of your scalp is just as important as managing your hair. Read on for effective ways to handle an itchy and flaky scalp and achieve healthy roots.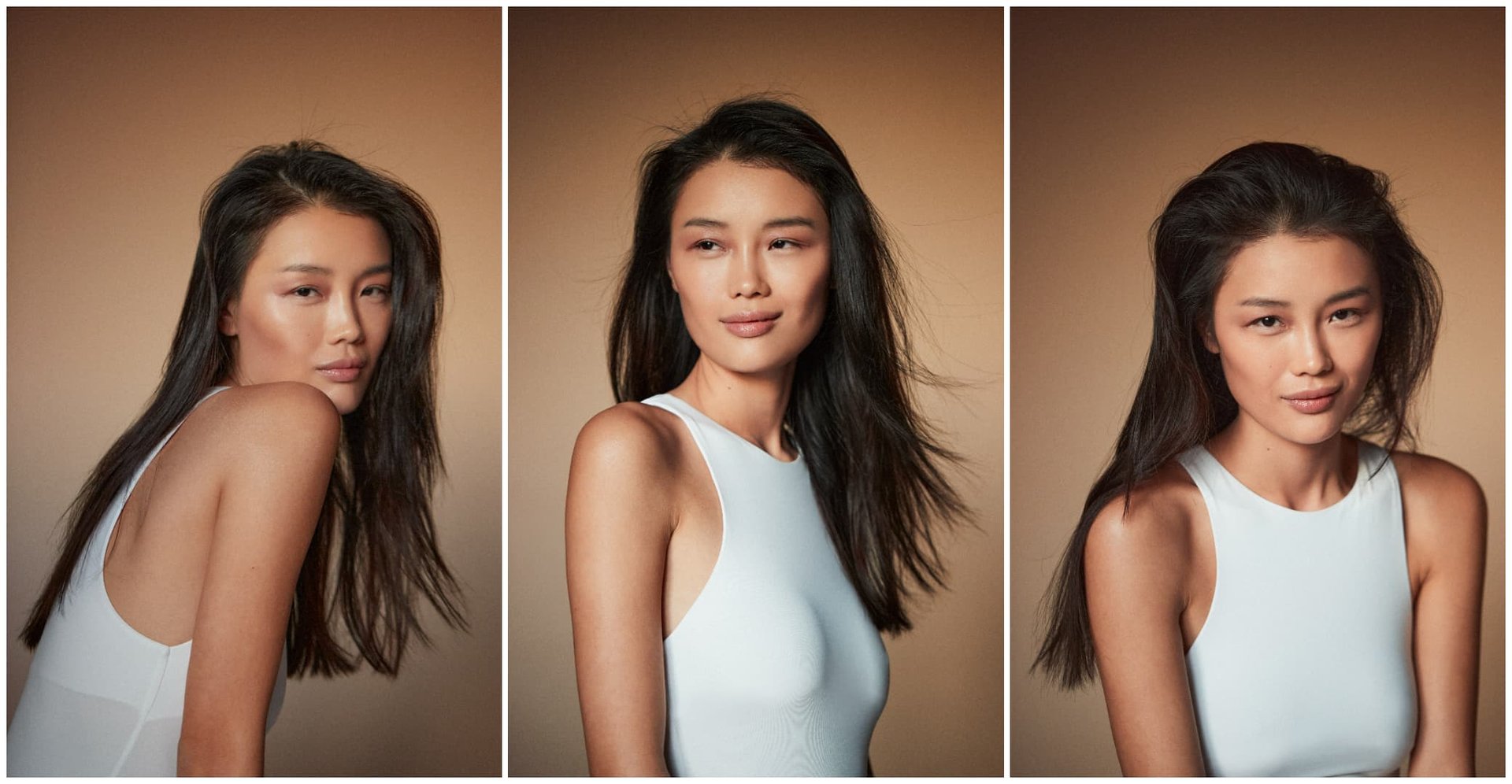 For most people, hair is one of the first things they notice in a person. As it can finish off a look, a person's crowning glory can help leave a lasting impression and boost confidence, and because of this, many tend to build a strict routine to obtain or maintain luscious locks.
However, a vital part of achieving the perfect hair that often gets neglected is proper scalp care. The scalp is the foundation for healthy-looking tresses; thus, it requires the same level of attention, if not more than the hair.
Poor scalp treatment can lead to itchiness, flaking, and all-around irritation. If you experience any of this, read on to know the different factors that prompt it and the methods to take care of your scalp properly.
What Causes Itchy and Flaky Scalp?
An itchy and flaky scalp can be an aggravating reoccurrence. If you're not providing sufficient care to your scalp, it can lead to unbearable discomfort, resulting in more severe issues. Here are some of the common reasons for an itchy and flaky scalp to help you better understand your condition and address it accordingly.
Dandruff
Dandruff is the dead skin cells on the scalp coming off as white flakes that can appear on the hair's surface and fall to your clothes.
While it's nothing serious, considering that the body naturally sheds dead skin and affects 50% of the adult population worldwide, dandruff can be a symptom of seborrheic dermatitis, which might require an immediate medical consultation to get proper medication.
Allergic reaction
Allergic reaction is another cause of an itchy and flaky scalp. The products that you use on your hair can trigger these irritations, so be sure to check the ingredients for any allergens in the formulation.
Hair and scalp products containing harsh and harmful chemicals can also lead to an inflamed scalp, so it's best to avoid these products and opt for a milder, more natural option instead for your hair and scalp care arsenal.
Skin disorders
Let's not forget that the scalp is still part of the skin. Apart from allergic reactions, other medical conditions can also cause or worsen itchy and flaky scalp, such as atopic dermatitis and scalp psoriasis.
During an atopic dermatitis flare-up in the scalp, you may experience an intense combination of a burning sensation and an itchy feeling. Meanwhile, scalp psoriasis is a condition that results from the rapid growth of cells and ends up in large piles of red patches with scales.
Stress and anxiety
Stress can cause many issues to the human body, and the scalp is no exception. When you're stressed, your hormone levels can fluctuate immensely, triggering or worsening conditions such as psoriasis, eczema, and other skin-related illnesses. It can also lead to pro-inflammatory chemicals to release and make it easier for moisture to escape, thus the itching.
How to Manage Itchy and Flaky Scalp
After determining the cause, the next step is to provide proper treatment for your scalp. Below are a few ways you can try to get your itchy and flaky scalp issue under control.
Watch what you eat
Like with anything in life, it's essential to keep your diet in check for better hair and scalp health. Some foods are loaded with nutrients your crowning glory needs, such as fish, tea, carrots, eggs, and nuts, which you can add to your daily meals. It's also advisable to take less sugar to keep seborrheic dermatitis and psoriasis at bay.
Stay hydrated
Your body requires adequate hydration, which benefits the hair and scalp. Drinking tons of fluid promotes circulation and oil production in your follicles, especially if you're in an area that experiences hot weather.
Manage stress
Decreasing your stress levels can significantly improve your scalp health. Remember that when you're stressed out, the body releases more hormones that can make your scalp oilier and draw out the moisture in your head. When this happens, it causes the scalp to feel dry. Activities such as exercise and meditation help in managing stress.
Find the right shampoo
Sometimes, you may be suffering from an itchy and flaky scalp because you're using the wrong shampoo. Everyone's scalp reacts differently to specific formulations, so it's best to review the shampoo's ingredients before making a haircare haul.
If you want to switch to something professional and lux, Kérastase offers an array of shampoos and other hair and scalp care products to help you care for your tresses all the way to the roots.
Create a scalp care routine
Anything that needs care and attention will require a routine to ensure healthy results. While a scalp care ritual may vary depending on your personal needs, you can never go wrong with a scalp detox for deep cleansing and detoxifying.
Products such as the Spécifique Anti-Irritation Shampoo and the Potentialiste Universal Scalp Defense Serum are revitalizing hair care items you can add to your regimen and enjoy from Kérastase.
Seek the help of a professional
Identifying the cause of itchy and flaky scalp is the first step to resolving the issue. If you have tried different methods to cure it, it may be time to seek professional help. With Kérastase, you can take an online quiz to get an initial analysis or meet with a professional hair expert for an in-salon diagnosis of your hair and scalp health.
Don't Forget the Scalp
It's the locks that people see at first glance, so it makes it easy to forget about the scalp and how it needs the same (if not more) amount of TLC as the hair. If not taken care of well, it could lead to several issues that not only can affect your looks but also your overall health.
A good diagnosis makes for a great start in the curing process. Begin your journey to better, healthier hair and scalp by trying Kérastase's hair and scalp diagnosis today!
Looking for new items to add to your hair and scalp care collection? Browse through
Kerastase's shop
and check out the
Genesis
and
Specifique
lines to help strengthen your hair and scalp! You may also
contact us via Facebook
for more information on how to get started with your hair and scalp transformation.