Fusio Scrub
Kérastase Fusio Scrub | The Ultimate In-Salon Scalp Exfoliation
Revitalize and detoxify your scalp with Kerastase's Fusio Scrub. Exfoliate and refresh your hair for a healthy-looking and voluminous finish. Try it today!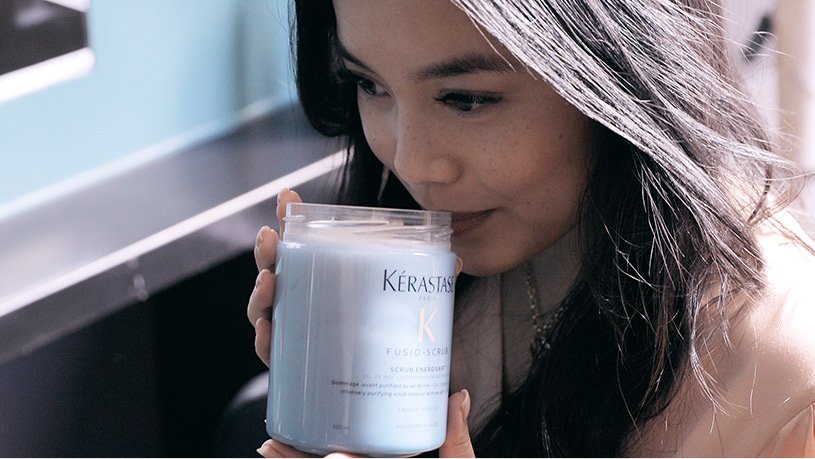 PEPPERMINT
To awaken and uplift the mind.
SANDALWOOD
To soothe and calm the senses.
GINGER
To stimulate and energize the spirit.
Visit an official partner salon near you for a complimentary personalized hair and scalp diagnosis. Ask a hairdresser about the signature Kérastase salon treatments and book an appointment. You can also stop by anytime to browse and shop the complete Kérastase range.​